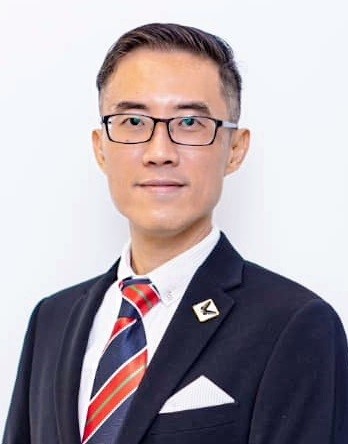 Prof. Kok-Keong Chong
Universiti Tunku Abdul Rahman,
Fellow of Academy of Science Malaysia,
Fellow of ASEAN Academy of Engineering and Technology
IEEE/SPIE Senior Member,
AAE Associate Academician,
TWAS Youth Membership,
Donggu Adu University, Malaysia
Brief biography:
Kok-Keong Chong received B.Sc. (Hons) first class degree majoring in Physics from University of Malaya in 1998 and Ph.D. (Optical Engineering) degree from Universiti Teknologi Malaysia in 2002. From 2001-2004, he joined Malaysia University of Science and Technology (A collaborative program with Massachusetts Institute of Technology MIT, USA) as Research Associate in Institute of Energy and Environment. Currently, he is Professor teaching the subjects of Renewable Energy & Optoelectronic in Universiti Tunku Abdul Rahman and also holding a post as Head of Programme for Master of Engineering Science and Ph.D. in engineering. He has been working in the field of solar energy for more than 13 years and his research interest including Concentrating Solar Power, High Concentrator Photovoltaic System, Photovoltaic System, Non-Imaging Focusing Technology, Sun-tracking system, Solar Thermal System. For academic achievement, he has been honored as Junior Chamber International (JCI) Ten Outstanding Young Malaysian, Associate Fellow of ASEAN Academy of Engineering and Technology (AAET), Young Affiliate for The World Academy of Sciences (TWAS), Young Scientist Network-Academy of Science Malaysia (YSN-ASM), recipient of UTAR Research Excellence Award 2010, UTAR Innovation Excellence Award 2012. He is also Senior Member of IEEE and Senior Member of SPIE. For the community services, he is appointed as Assessing Committee of Malaysia Qualification Agency (MQA) 2014-2015, member of Working Group on Solar Photovoltaic System (WG/E/8-1), SIRIM. For editorial services, he is member of editorial board in 11 international journals including The Scientific World Journal –ISI indexed journal (Hindawi Publishing Corporation), Frontiers in Energy Research: Solar Energy (Frontiers: a Swiss-based open access publisher part of the Nature Publishing Group family) etc.